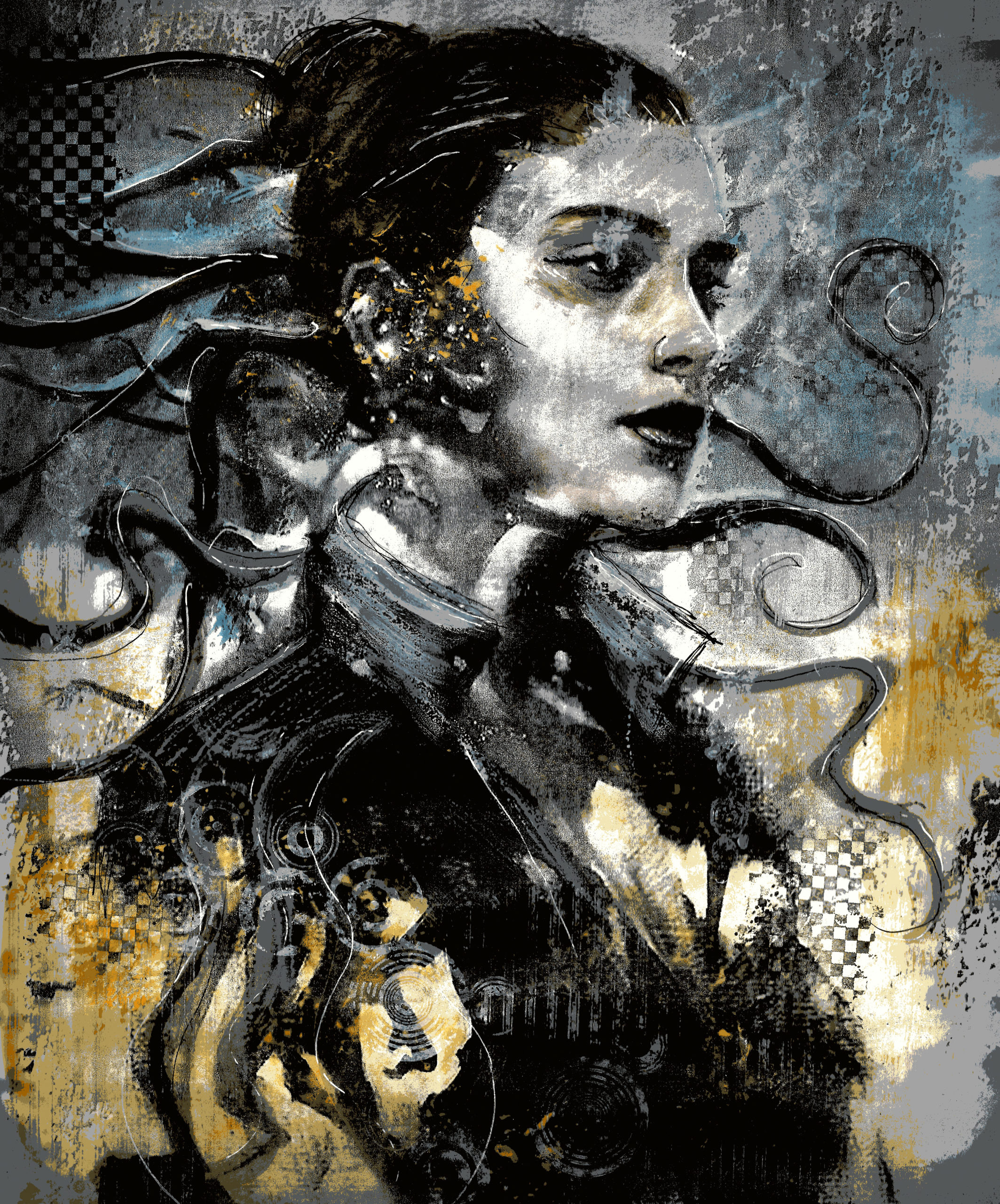 Stars Swimming in the Ether
An essay by Priscilla von Muller, as provided by Genevieve McCluer
Art by Luke Spooner

read on Mad Scientist Journal
---
My Date With A Wendigo
Elizabeth Rosseau and Abigail Lester were best friends. At twenty-one, they confessed their feelings for each other before leaving for winter break. It should have been a love story, only Abigail never came back.
Six years later, Elizabeth contacts her one last time, and to her surprise, Abigail answers. Their chemistry is undeniable, but Abigail is hesitant to see her in person. She was in an accident that left her a monster, a wendigo. Now she's in a support group for other inhuman cannibals and is mostly convinced that she could avoid eating Elizabeth, but Abigail doesn't trust herself, and even more, she's terrified that if Elizabeth finds out the truth, she'll never want to see her again.
They want nothing more than to be together, but they belong to different worlds, different lives, and different food groups.
"It was funny a bit weird overall I enjoy the read." – Aleana Harris on Goodreads
"This book was something else!… If you like non traditional romance with a generous sprinkling of what the heck, you'll like this book." – Melissa on Goodreads
"What the fuck did I just read?" -Manya on Goodreads
---
Olivia
How does a centuries-old vampire suffering from severe PTSD take her parrot to the vet? With Olivia's intense fear of humans, what sounds like the start of a joke is instead the start of therapy. Only when she has help can her parrot receive his.
Veterinarian Mia Sun knows all about being damaged, and she and Olivia slowly build a friendship that develops into something a lot more intriguing. When a figure from Olivia's past surfaces, hell-bent on ruining any happiness she's managing to find, Olivia must fight back if she wants to forge a new life with Mia. Will she be strong enough to face her own worst fears for love?
It's a very different vampire book, I recommend if you want to try something new. – Amanda on Goodreads
There was one heck of a surprise, that I did not see coming at all. I enjoyed the story and would like to read more in this world. – Kitty McIntosh on Goodreads
I recommend this book to anyone who likes a witty paranormal romance that's well done. – Melissa on Goodreads
---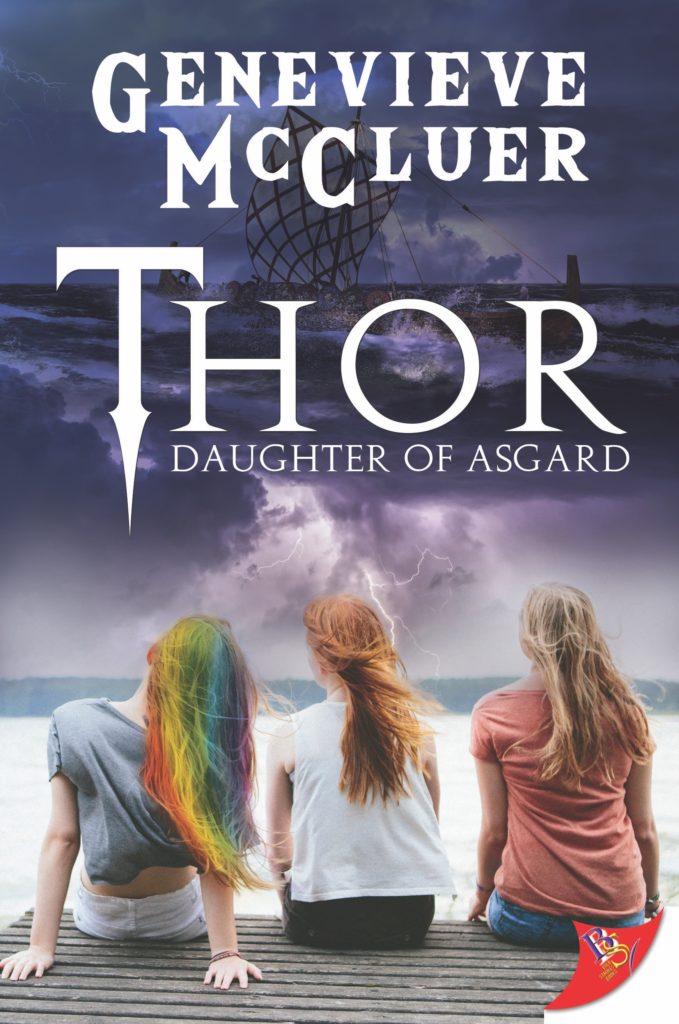 Thor: Daughter of Asgard
Hannah Olsen just wanted to be an accountant. She met the girl of her dreams and was more than ready to settle in for an ordinary life. Then she found out she was the reincarnation of Thor. Suddenly, she's thrown into a world of magic and intrigue, unexpected attraction, and a mystery she's got to unravel. All she can count on are her friends and her partner, and perhaps her new crush. With their help, she just might be able to find her way in this new life, and maybe stop an evil plot along the way.
January 2021
---
A Fae Tale
When Dovana was a child in Lithuania, Roze saved her life. Roze is a Laume, a type of Lithuanian fae. The two became fast friends, staying in touch by leaving a letter and a present for the other every year.
Now, Dovana is in college in Toronto, and while those letters still mean the world to her, she wants to see Roze again. She investigates everything she can think of to learn more about the fae and stumbles upon a hidden society of fiends.
Meanwhile, Roze has been focusing on her duties of saving children in danger, while trying to prevent the fate that she knows Dovana is destined for, but nothing she does seems to change it. When she has to come to Toronto to save Dovana from her own investigation, she finds that she can't avoid destiny…or love any longer.
---